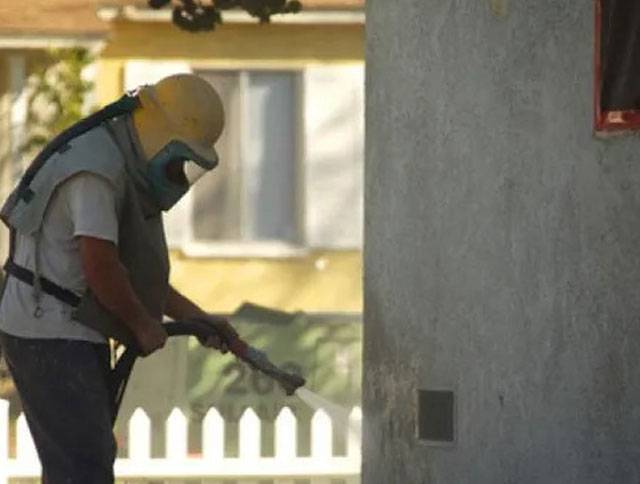 Start Fresh On Your Floor Coating Project
Refresh your hazy, lackluster patio surface with a color rejuvenation or a complete sandblast of your outdoor stamped concrete.
Stamped concrete patios and sidewalks often are the recipients of too much sealer or mother nature. If your patio looks hazy or whitish, it usually means it has too much sealer. Savage Surfaces can provide a chemical rejuvenation or even a sandblast of the stamped concrete. With a chemical rejuvenation, the top sealer coat is reactivated and allows moisture to evaporate and thus restore much of the color. Sometimes chemical rejuvenation isn't enough. A complete sandblast of a patio allows you to completely recolor and seal your patio. We serve Avon, Avon Lake, Westlake, Bay Village, Rocky River, North Ridgeville, Strongsville, Broadview, Broadview Heights, Brecksville, North Royalton, and greater Cleveland, Ohio
Blast Away Set-in Concrete Stains
Getting rid of exterior concrete stains isn't easy, but our crew can get it done. If you want a smooth-looking, durable concrete coating, you'll first need sand blasting services. We can wash away old stains and leave you with a beautiful concrete surface that's primed and ready for a new coating.
If you need help getting rid of exterior concrete stains, call on savage surfaces. Schedule a service contact with our team in Avon, OH, Westlake, OH and the greater Cleveland area today.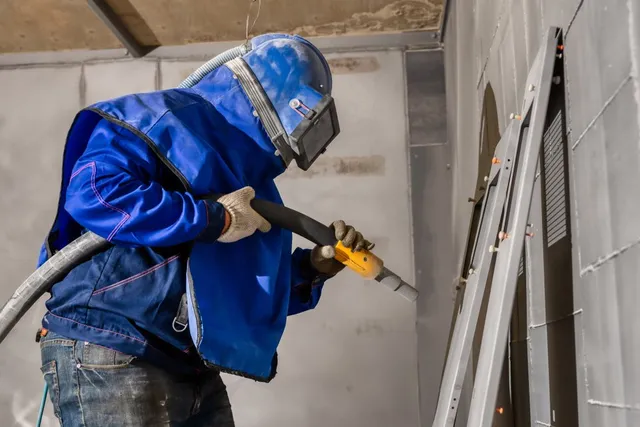 Who Says Concrete Can't Be Beautiful?
People who don't know about concrete coatings