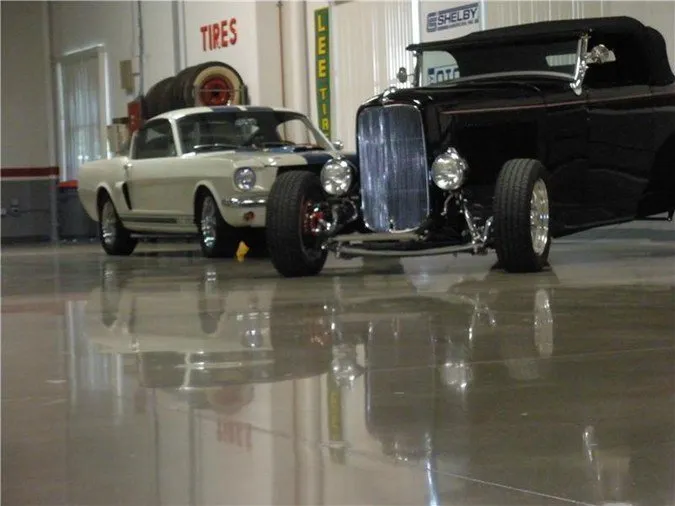 Your Commercial Floors Can Sparkle
We provide epoxy, polyaspartic, and polished concrete floors for commercial applications in the greater Cleveland, Ohio area
You want your commercial space to look professional and appealing, whether we're talking about a retail store or a warehouse. If your floors are covered in bare concrete, you might want to improve them. We offer warranties on our work and can custom blend coatings to address your needs and design preferences.
Find out more about our warehouse floor coating process now by giving us a call.
Browse Your Coating Options
Whether you need a warehouse floor coating or a hospital floor coating, we can show you the best options. You'll want to decide between polyaspartic and epoxy coatings to begin with. Polyaspartic coatings are four times stronger and cure faster than epoxy coatings.
You can then choose from acrylic chip, quartz, or metalix. These types of coatings are used to create a professional appearance in different types of spaces, from restaurants to corporate offices. We provide free estimates so you'll know which option best fits your needs and budget.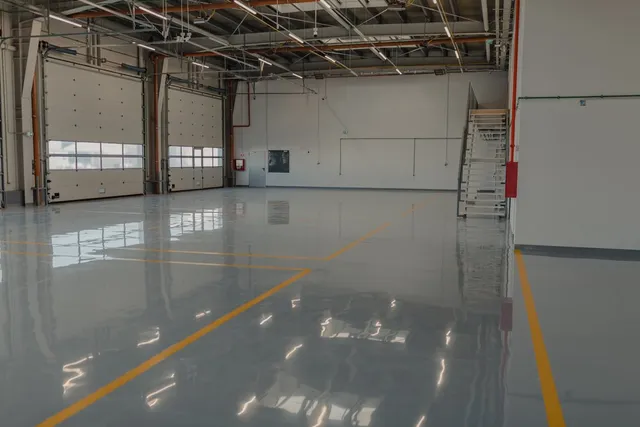 Who Says Concrete Can't Be Beautiful?
People who don't know about concrete coatings